American humorist, writer and lecturer Mark Twain was known to enjoy good cigars, conversation, and fine writing instruments. Huckleberry's proprietor, Richard "Boomer" McLennan, shares these passions and invites you to visit his unique store today!

310-265-2489
1705 S. Catalina Ave., Redondo Beach, CA 90277

OPEN: TUES - SAT 10:30 AM to 7:00 PM
---
FINE WRITING

Everyday writers to heirloom collectables, we have the writing instrument you're looking for!

CIGARS

Fuente to My Father...Smooth and Creamy to Rich and Complex... we have your cigar for every occasion!

GIFTS,
Spinners!


From candles to cufflinks, lighters to leather, we have the perfect gift for that special someone!
---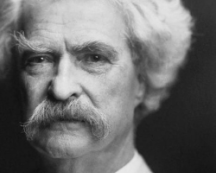 Mark Twain ~Writer, Cigar-enthusiast, and lover of life